University of The Free State IGS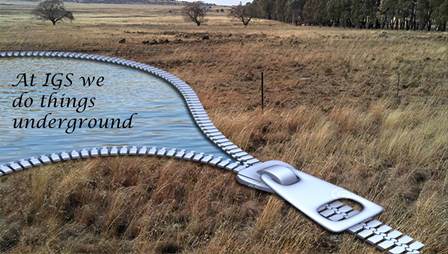 At IGS we do underground things and show the results to those above the ground!
[crp]
University of The Free State IGS, IGS is the leading groundwater research group in Africa on aspects related to fractured rock aquifers, industrial and mining contamination, groundwater governance and groundwater resources.
University of The Free State IGS, The institute conducts contract research on a wide variety of water-related topics. Of special interest is its contribution to the mining and industrial sectors in terms of water management, minimisation of pollution, as well as understanding the nature and behaviour of South Africa's aquifers. The institute provides a complete service to these industries through field investigations, the development of specialised field equipment, a well-equipped commercial and water research laboratory, and a number of computer models for the management and operation of the aquifers, protecting them from pollution. These technologies have already been applied with excellent results in South Africa and neighbouring countries.
University of The Free State IGS, The institute also takes part in research projects for the Water Research Commission (WRC), Coaltech, and the government. We are proud of the fact that technologies developed through these projects are now in use worldwide.
University of The Free State IGS
The IGS has expertise in the following fields of geohydrology:
Groundwater research
Laboratory services
Groundwater in a mining environment
Development of groundwater monitoring programmes
Hydrogeological and contaminant investigations
Reserve determinations
Geochemical assessments
Groundwater software development
Acid-mine drainage prediction and management
Assessment of groundwater pollution
Groundwater risk assessments
Groundwater resource development and management
Environmental management programme reports for the mining industry
Geohydrological impact assessments at industries and landfills
Project management for groundwater-related projects
Geophysical investigations
Manipulation and integration of GIS data